Dental Implants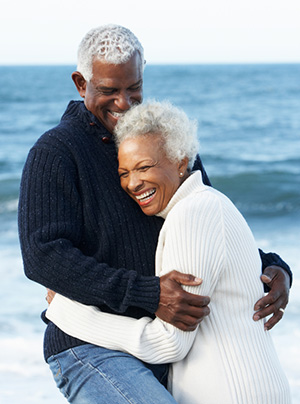 What is a Dental Implant?
A dental implant is a tooth root restoration that can be combined with a porcelain crown to create a perfect tooth replacement option for patients with missing teeth. Dental implants are created using a specific titanium alloy that can fuse to your jawbone the same way a regular tooth root can.
This process is called "osseo-integration," and allows your jawbone to stay healthy and strong.
The Benefits of Implant Dentistry
Implant dentistry is the best option for patients who are missing teeth because it is the only option that restores both the tooth root and the tooth crown.
When you lose a tooth, the bone underneath the gumline can start to deteriorate without tooth root support. Dental implants provide the support your jawbone needs to stay healthy.
With a dental implant, you'll be able to forget that you ever lost a tooth. Dental implants look, feel, and function like regular teeth. You'll be able to enjoy all of the activities you enjoyed before your tooth loss, and feel confident in your smile again. The people you meet won't even be able to tell that you've lost a tooth.
Dental implants are extremely durable and can last a long time. You can still have a lasting, beautiful smile, even if you've experienced tooth loss in the past.
Have Your Implant Restored By Your Hamilton Dental Team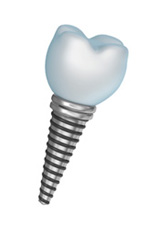 At our practice, we provide our patients with beautiful implant restorations. Using a porcelain dental crown, we can create a stunning tooth replacement that looks and feels great. Each of our restorations is made specifically for each patient and is personalized to meet their needs.
To find out more about dental implants, call us at our office today.